Most Frequently Asked Questions on LED lighting
January 15, 2018 4:32:55 PM EST
LED lighting technology was invented over 50 years ago, but it didn't become widely popular until recent years. As lighting techniques have progressed LED lights have become more commonly used in residential and commercial lighting fixtures.
Even though most people have heard the term LED and know in general that it is a type of light, LEDs are still somewhat of a mystery to many. So we've compiled a list of the most frequently asked questions about LED lighting and the answers to those questions.
Question: Why should I buy an LED light over other types of lights?
Answer: There are several reasons that LEDs are a great light fixture choice, but first of all they are made in many styles and designs just like any other light source. When you think of glamorous style, you might not think of an LED, but look at this stunning LED vanity light that would be a perfect compliment to that design aesthetic:
They are also easy to use and install, like traditional light fixtures. Another great benefit is that for the same amount of lumens (aka brightness), LEDs are more cost efficient than traditional incandescent bulbs and CFL bulbs. Meaning that for the same amount of light output you get with another bulb, you are using less energy and therefore saving money with an LED.
Question: What is so special about LED lighting?
There are several properties LED lights have that make them unique and therefore more useable in certain situations. One special thing about them is that they can be very small. This means that LEDs can be used in more creative ways than traditional lighting, like in small strips that produce a large amount of light. They're great for tight spaces like under and above kitchen cabinets and anywhere else you might want to highlight a small detail. See how LED strips have been used under this countertop lip to create a dynamic effect that is modern and distinctive:
Another special property of LED lights is that they can be made to emit almost any color in the spectrum, giving a lot of options for decorating and creating atmosphere.
Can LED lighting be used outdoors?
Yes, there are many applications for LED lights outside! LED lights are very safe to use outside and there are many outdoor LED lighting fixtures available and on the market. There are LED floodlights and spotlights that can be used for uplighting trees, bushes, and windows. There are LED path lights that can be used for lining a sidewalk or driveway. There are also many beautiful LED outdoor wall sconces that are perfect for brightening up a door or fence, like these:
Since LED lights do come in styles like modern, traditional, eclectic, and more, it makes finding an outdoor LED that suites your taste really simple.
Don't LED lights look strange or have an off color?
LED lighting technology is improving more and more since their popularity has risen. Manufacturers understand that a warmer yellow tone light is what most people want in their home, so they have made LED lights that create that feel. No need to worry about your LED light fixture having a too bright effect or an unpleasant blue tone, since LEDs can be almost any color you can always find the tone you want. The blue tone sometimes associated with LEDs was first produced for the bright light effect it gave off. Most indoor LED fixtures are now made with comfort in mind and have a natural glow, like these lovely LED pendants above a kitchen island: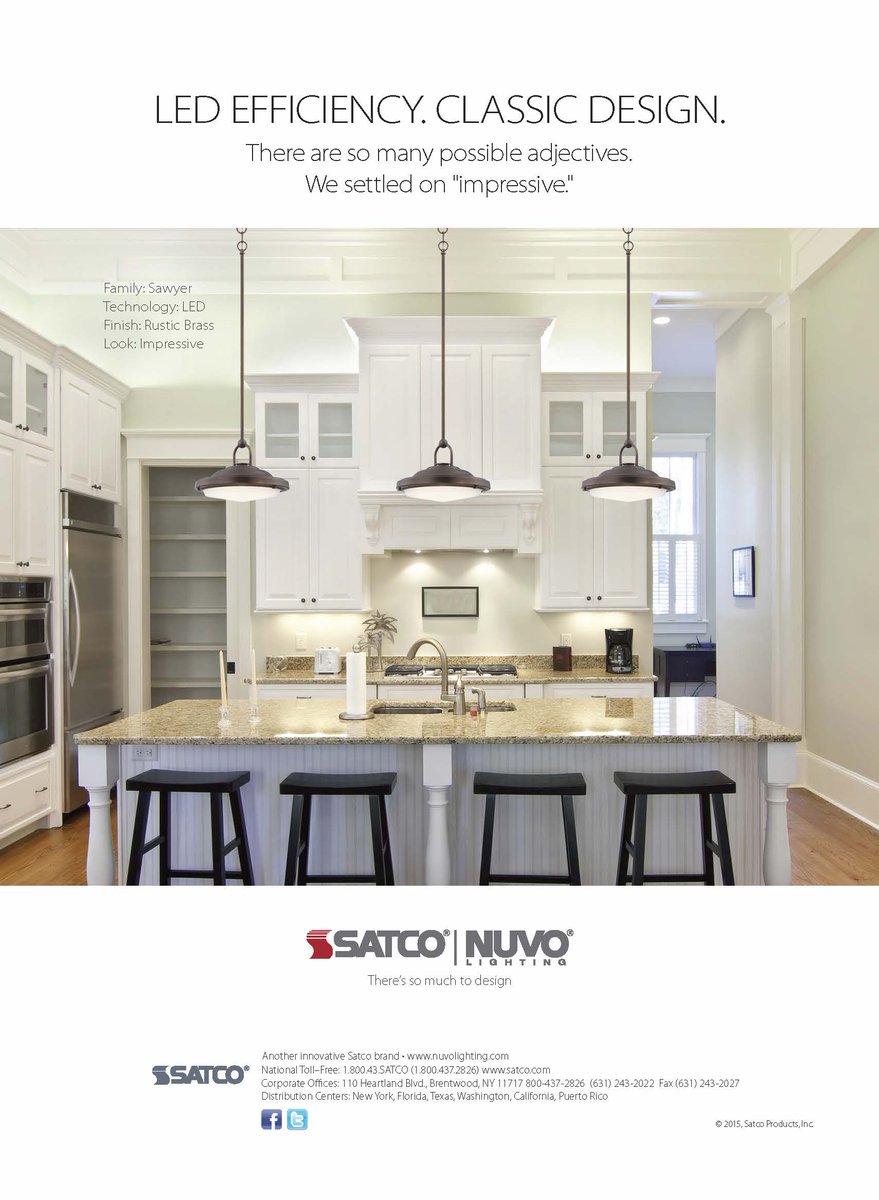 Posted By
LightingMiami